Chiropractic Care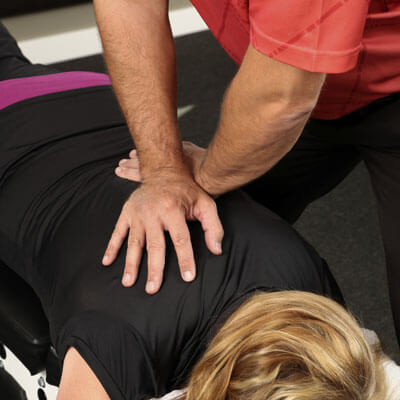 Chiropractic has been around for over 100 years, but many people don't know about it. Those who have heard many incorrect statements about treatment. Educating our patients about what chiropractic is, and what it can do for them, is key.
Safe and effective, chiropractic has a 95% satisfaction rate. Totally natural health care, it corrects misalignments in the spine. We tell patients we expect excellent outcomes from treatment, and they should too.
Tensions in the nervous systems are removed, so the body can heal and repair itself. The nervous system is designed to coordinate that healing process in the body. That's part of its job description!
Quality Care Makes a Difference
All our chiropractors received their training at the acclaimed Palmer College of Chiropractic in Iowa. The first chiropractic school, Palmer continues to produce highly skilled practitioners. You can be assured of receiving the best possible care, focused on you.
How Can It Help Me?
Your body is a magnificent, self-healing machine, but, like any machine, it sometimes needs repair. Whether from injury, stress or everyday wear and tear, the body can get knocked off balance. If not corrected, these imbalances can cause pain and disease.
It can be difficult, at first, to determine what needs attention. When we locate the root cause of your condition, we correct it, and relieve your pain. By working with your nervous and musculoskeletal systems, we ensure your body is functioning at a high level.
NEW PATIENTS
Tools, Techniques and Benefits
All Palmer graduates are trained in the Palmer Package—a group of manual manipulation techniques. These include Diversified and Thompson Drop Table. Some other techniques that might be used include Torque Release, Sacro-Occipital Technique (SOT), Activator Adjusting Instrument, and Logan Basic.
The technique used depends on your condition, pain level and other factors unique to your issue. Regardless of the technique used, you can see results with
Low back pain
Mid back pain
Neck pain
Extremity pain
Disc issues
Headaches
Vertigo
Ear infections
Colic and other pediatric issues
And more
If there is a specific technique that you enjoy, please let us know.
Ready to Book?
We want to help you get the relief you want and deserve. Contact our office and book your appointment today!
---
Chiropractic Care | (616) 846-2330